The Lodge at Blue Sky
Wanship, Utah
SWIPE THROUGH GALLERY
"This quiet oasis feels like the ultimate outdoor playground, offering guests transformational Western-inspired experiences year-round."
Style
Adventure
Wellness
Hideaway
Description
The Lodge at Blue Sky is a contemporary luxury resort set on a 3,500-acre ranch near Park City, Utah. Upon checking in, it feels like the pace slows down, inviting guests to foster meaningful connections with the land, animals and people through pursuits such as horseback riding, fly fishing or hiking during the summer months. During the winter heli-skiing or snowshoeing are just the beginning of adventures waiting to be had!
Vibe
It's all about minimalist mountain chic at this Auberge Resorts Collection property tucked away in the Wasatch Mountain Range.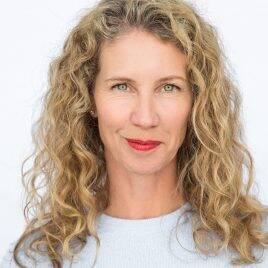 Tera Muellerleile
Rooms + Suites
The 46 accommodations in Sky House, Earth House and Creek House are designed to mirror the unique aspects of the environment on which they are situated and offer guests yet another powerful opportunity to reconnect with nature. Accommodations have a comfortable and soothing atmosphere with high-end amenities. There's amazing attention-to-detail and thoughtful planning: from the lights, to the coffee table books, to the extra blankets to enjoy your outdoor patio.
Rooms inside the main lodge building offer easy access to the gym and restaurant, plus massive soaking tubs that you'll never want to leave. Alternatively, some of the Earth rooms have gorgeous indoor/outdoor showers for a little extra something special! Finally, we love the Creekside for privacy, especially perfect for couples looking to feel in a world of their own.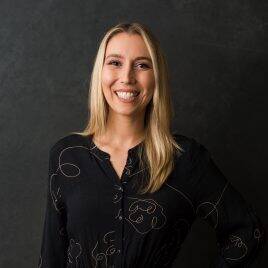 Barrett Hollo
Pool + Gym
There is a small outdoor, heated pool – perfect to enjoy after a day of exploring the great outdoors. We highly recommend taking the early morning yoga classes to wake up with the sun. For the fitness junkie, Peloton bikes also make for a great start to the day. Gym is high tech but the outdoors are your true playground in the summer months! You can even take your yoga practice outdoors; the team will help arrange a private class for you amongst the mountains to truly connect with nature.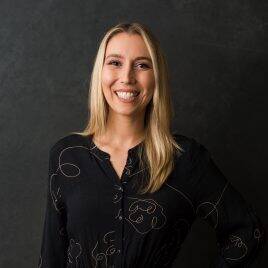 Barrett Hollo
Spa
The iconic Edge Spa invites reconnection with the self through indulgent treatments, yoga, guided meditation and products that feature nourishing bloom-to-bottle ingredients. The CBD massages are a no-brainer! We also love the thoughtfulness of the treatment rooms looking out onto the mountains for complete serenity.
Restaurants
Dining at Blue Sky features organic, locally sourced ingredients with many grown or harvested on-site. The cuisine is really well thought out and with a chef hailing from New York, guests are sure to be wowed. The wine list is extensive, offering sommelier pairings to go with your a la carte choices or pre-fixed courses.
Just a few minutes down the road, the High West Distillery produces world-class whiskey, offering guests the opportunity for tastings and tours to learn the finer points of the distillation process from grain to glass. You can visit the distillery either for dinner on Thursday nights (only night of the week it's open for dinner as this is a popular private event space!) or spend lunch here for classic comfort food that won't disappoint.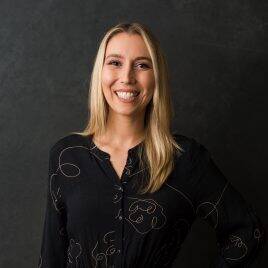 Barrett Hollo
Bar
Guests can expect to find plenty of creative cocktails here. Offerings are based on what is in season – so during our recent stay, there were many creative blackberry cocktails we were loving. Guests also have a chance to contribute to the Saving Gracie foundation when ordering one of the special cocktails inspired by the owner's love for horses.
Pro tip: state law prohibits kids to be in the indoor bar, so you're sure to get some adults-only time here!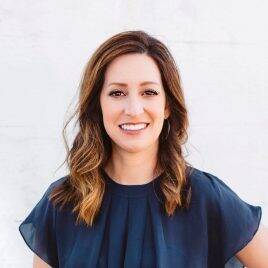 Amy Zebala
Who's it for?
We love it for couples looking to reconnect and enjoy the great outdoors without having to travel too far from the airport. Could also be great girlfriend getaways and families. While Blue Sky takes kids of all ages, more activities open up for kids 10+. This is truly a place to slow down and get outside!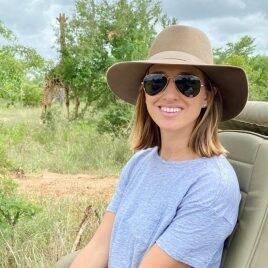 Lauren Kimball Grubbs
Location
Located 25 minutes from Park City in between the Uinta and Wasatch Mountain Ranges, Blue Sky is surrounded by panoramic views and pristine wilderness. Lush green landscape, views of the scenic Wasatch Mountains and a spring-fed creek create an ideal setting for four-season getaways.
Book Now
Connect with an agent to plan your next trip.